Environmental management
 〉 Environmental management
Our Environmental management
Based on the Toyota Tsusho Group's Environmental Policy, we undertake a variety of initiatives, promoting environmental business, and strengthening activities based on environmental management systems. The company has also gained accreditation under the ISO 14001 international standard for environmental management.
Furthermore, we undertake initiatives in our offices to reduce environmental impact, and proactively engage in such activities in our daily work.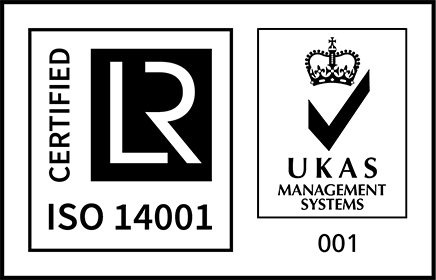 certified ISO 14001
「ISO 14001 Certification logo」
Toyota Tsusho Group's Environmental Policy
1. As a responsible corporate citizen, we strive to reduce impact on the environment, conserve energy, recycle resources and eliminate environmental pollution, while placing a high priority on not disturbing the global environment in conducting business.
2. We promote environment-related businesses, such as the efficient use of waste and the preservation of natural resources and contribute to the realization of a recycling-oriented economy and society in collaboration with our affiliates and business partners.
3. We comply with all environmental requirements, including environmental laws and regulations and industry guidelines.
4. We participate in activities to reduce impact on the environment by establishing an environmental management system and implement kaizen (continuous improvement) of these activities through periodic review and the application of creative ideas.
5. We enhance environmental awareness among employees by providing environmental training and promoting a thorough understanding of our environmental policy.