1
Making efficient use of various types of waste
Our unique know-how can be harnessed to use various types of recovered goods as recycling sources. By thus contributing to reducing short-fiber waste, particularly cotton, we push forward the trend of horizontal recycling.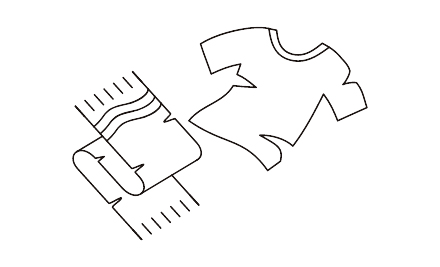 2
Recycling with less environmental tolls
Hanmo, or fiber reclamation, which dates back to the Meiji era, is a technique of turning fabrics back to fiber balls. This physical recycling method helps cut back on environmental tolls.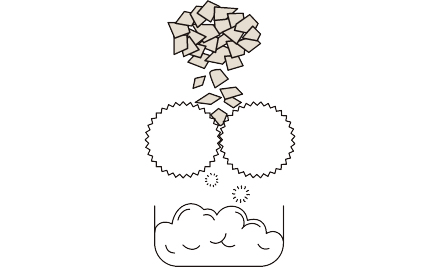 3
A range of coloring choices
There is a variety of coloring options made available by blending pre-dyed cotton in yellow, blue, etc. before the spinning process. This way, the material can be tentered in a wider color variety compared to limited options in conventional upcycling methods.